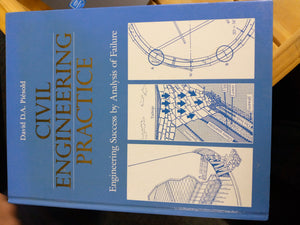 Civil Engineering Practice: Engineering Success by Analysis of Failure by Piesold, David
R 20000

R 200.00
Tax included.
---
---
ISBN: 9780077072391
McGraw-Hill Education - Europe | 01 January 1991
Hardback | 340 pages
This reference provides an analysis of civil engineering failures, from the benefit of using hindsight. David Piesold describes why many unexpected happenings have occurred, despite engineers keeping to the accepted methods of calculation and construction. Piesold illustrates through international case studies, how adverse consequences can be avoided by a process of project design and/or construction analysis before implementation. The book also includes the latest technical advances in current civil engineering practice that help to avoid engineering failure. These include state-of-the-art technology in deep-seated anchor methods of disposal of environmentally unacceptable particulate waste.