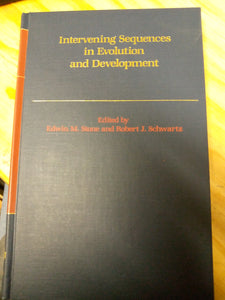 Intervening Sequences in Evolution and Development by Stone, Edwin M.
R 22000

R 220.00

Save R 635.05
Tax included.
---
---
ISBN: 9780195043372
Oxford University Press Inc | 01 May 1990
Hardback | 192 pages 
Biologists have long been puzzled by the peculiar arrangement of genes on the strands of DNA found in the cell. In particular, many genes are interrupted by non-coding regions - intervening sequences of introns - that nonetheless function in some developmental systems and probably were involved in the evolution of the earliest genes. Furthermore, biologists did not anticipate the ubiquitous existence of introns on either functional or evolutionary grounds. Thus, many questions about the evolution and operation of the genetic system remain unresolved. In Intervening Sequences in Evolution and Development , issues of fundamental importance to molecular, developmental and evolutionary biology are addressed as follows: gene structure in primordial organisms; the relationship between gene and protein structure; and gene regulation via differential RNA processing.