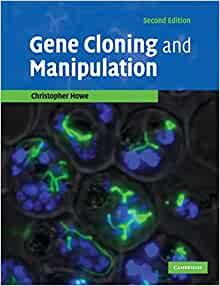 Gene Cloning and Manipulation by Howe, Christopher
R 50000

R 500.00
Tax included.
---
---
ISBN: 9780521521055
Cambridge University Press | 01 July 2007
Paperback | 278 pages
Now fully updated to reflect recent advances, this introduction provides a broad, but concise, coverage of recombinant DNA techniques. Emphasis is placed on the concepts underlying particular types of cloning vectors to aid understanding and to enable readers to devise suitable strategies for novel experimental situations. A series of 'real-life' biological problems are also presented to enable readers to assess their understanding of the material and to prepare for exams.
Editorial Reviews