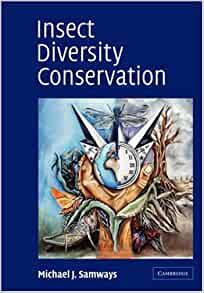 Insect Diversity Conservation by Samways, Michael J.
R 40000

R 400.00
Tax included.
---
---
ISBN: 9780521789479
Cambridge University Press | 14 February 2005
Paperback | 356 pages
Reviewing the background and ethics of insect conservation as well as current threats to insect diversity, this book explains the reasoning behind, and the techniques used, to maintain and protect insect diversity. Insect conservation has recently become a significant component of conservation biology because insects make up such a large proportion of total species numbers and biomass.
Editorial Reviews