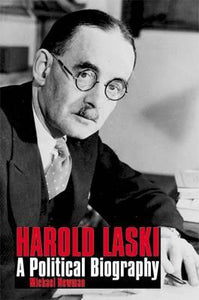 Harold Laski : A Political Biography by Newman, Michael
R 20000

R 200.00
Tax included.
---
---
ISBN: 9780850366969
The Merlin Press Ltd
01 April 2010
Paperback | 466 pages
Description
Harold Laski (1893-1950) was perhaps the best known socialist intellectual of his era, influential in the USA, India and mainland Europe as well as Britain. A controversial figure, he was attacked in the Cold War years for his continued defence of socialist principles. This biography argues that Laski has been misrepresented. It maintains that he dedicated his life to the quest for a just society, and that his thought remains highly relevant for our own times. This first paperback edition includes a new preface assessing the relevance of Laski's legacy today. Some Reviews of the hardback edition: 'In this beautifully written, minutely researched and very thoughtful book, Professor Newman has at last provided Laski with the biography that he so manifestly deserves.' Journal of Imperial and Commonwealth History 'Mr Newman's brilliant book is eminently worthy of his subject'. Jewish Chronicle 'Justice has now been done in Michael Newman's excellent, well-researched and eloquent biography. It has the supreme merit of bringing together Laski's roles as theorist and activist'. New Statesman and Society 'a closely argued book which offers an intelligent and spirited defence of Laski'.
The Guardian