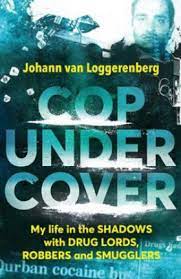 Cop Under Cover : My Life in the Shadows with Drug Lords, Robbers and Smugglers by Johann van Loggerenberg
R 18000

R 180.00
Tax included.
---
---
ISBN: 9781868428113
Jonathan Ball Publishers Sa, 10 September 2020
Paperback | 296 pages
In the 1990s deep-cover police agent RS536 took on the Durban underworld as part of a new organised crime intelligence unit. He rubbed shoulders with drug lords, smugglers and corrupt cops, and was instrumental in busting an international drug ring and foiling a bank heist, among many other dangerous engagements.

But then, as the country's new democracy birthed a struggle between the old and the new guard in the South African Police Service, his identity and his life came under threat. In this action-packed account, Johann van Loggerenberg describes how, as a young policeman, he worked closely with the investigative team of the Goldstone Commission to uncover the 'third force' – apartheid security forces that supplied weapons to the Inkatha Freedom Party to destabilise the country.

He also delves into how and why, at the height of state capture at the South African Revenue Service in 2014, he was falsely accused of being an apartheid spy, a lie that persists up to today. Here, finally, is the truth behind the deep-cover police agent RS536.