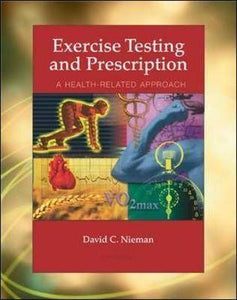 Exercise Testing and Prescription: With PowerWeb Bind-In Passcard by David C. Nieman
R 25000

R 250.00
Tax included.
---
---
ISBN: 9780072552539

McGraw Hill Higher Education | 01 Aug 2002
Hardback | 720 pages
This comprehensive exercise testing and prescription text provides coverage of fitness assessment concepts, hands-on prescription applications, and a thorough preparation for ACSM certification exams. Exercise testing and prescription are presented within a health-related context that provides the latest research findings on exercise and nutrition, obesity, heart disease, diabetes, cancer, and aging.