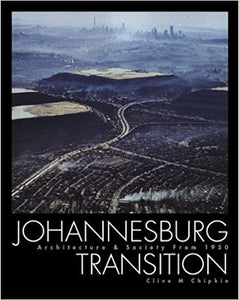 Johannesburg Transition: Architecture & Society 1950–2000 by Clive M. Chipkin (Author)
R 1,20000

R 1,200.00
Tax included.
---
---
ISBN: 9781919855882
Hardcover, 490 pages
STE Publishers, September 1, 2008
Encompassing South Africa's years of apartheid and well into its aftermath, this study examines the history and culture of the city of Johannesburg through its architecture and planning. Analyzing various types of buildings—from shopping malls and banks to homes and universities—this work reveals how years of apartheid have shaped the context of housing, community life, settlement, and the servicing of cities.