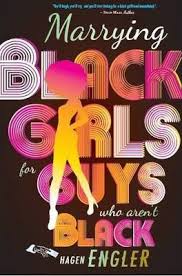 Marrying black girls for guys who aren't black by Hagen Engler
R 15000

R 150.00
Tax included.
---
---
ISBN: 9781920601287
Jacana Media, April 2014
Soft cover, 211 pages
What happens when a white-guy goofball, armchair liberal hooks up with a black-diamond, Africanist and shoe fetishist? Marrying Black Girls for Guys who aren't Black describes Hagen Engler's journey from being the whitest person this side of a Smokie concert to being slightly blacker. Living with a gorgeous, militant black woman has helped this ex-FHM editor understand cultural and economic reality as well as realise that while he can appreciate the kwaito-house works of Oskido and the later releases of Letta Mbulu, he will never enjoy Basketball Wives, Kenny Lattimore, or boiled tripe. Marrying Black Girls for Guys who aren't Black is a brilliantly funny book on our emerging, common culture. It's cultural exchange over the TV remote; race relations in the contested space between the sink, the toaster and the microwave, as yet another mixed marriage cocks up the race debate.