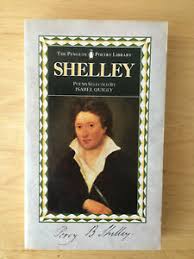 Selected Poetry by Isabel Quigly and Percy Shelley
R 4200

R 42.00
Tax included.
---
---
ISBN: 9780140585049
Second hand copy
Penguin Books Ltd, 03 September 1985
Soft cover, 320 pages
SHELLEY'S WORK HAS BEEN CRITICIZED FOR ITS DIDACTICISM AND UNDISCIPLINED EMOTIONALISM. BUT ESSENTIALLY HE WAS A POET OF IDEAS AND IN HIS SEARCH FOR TRUTH AND ORIGINAL HUMAN PERFECTION, SHELLEY WAS INSPIRED AS MUCH BY THE GREEK POETS AND PHILOSOPHERS, PARTICULARLY PLATO, AS BY THE RADICALISM OF HIS OWN AGE. ABOVE ALL, HIS GREAT GIFT WAS HIS LYRICISM AND HIS VERSE COMES AS NEAR TO MUSIC AS POETRY CAN.